Security Updates
Benevity has established an Information Security Management System (ISMS) based on industry-leading standards such as ISO 27001 and COBIT. A dedicated Governance & Controls function, as well as a dedicated Security Operations function with documented roles and responsibilities, have been established to govern the related policies, procedures, and controls. You can find detailed information about Benevity's security practices, standards, and certifications here.
As of April 14, 2021 Benevity has updated our password requirements as per NIST Guide 800-63b best practices for digital identities.
What's changing for causes?
When creating a new user identity, we will now require a minimum 16 character password length. This password requirement is only required during:

Password changes to any current passwords

New user creation
What are the requirements?
Password length must be 16 characters long and require at least one special character: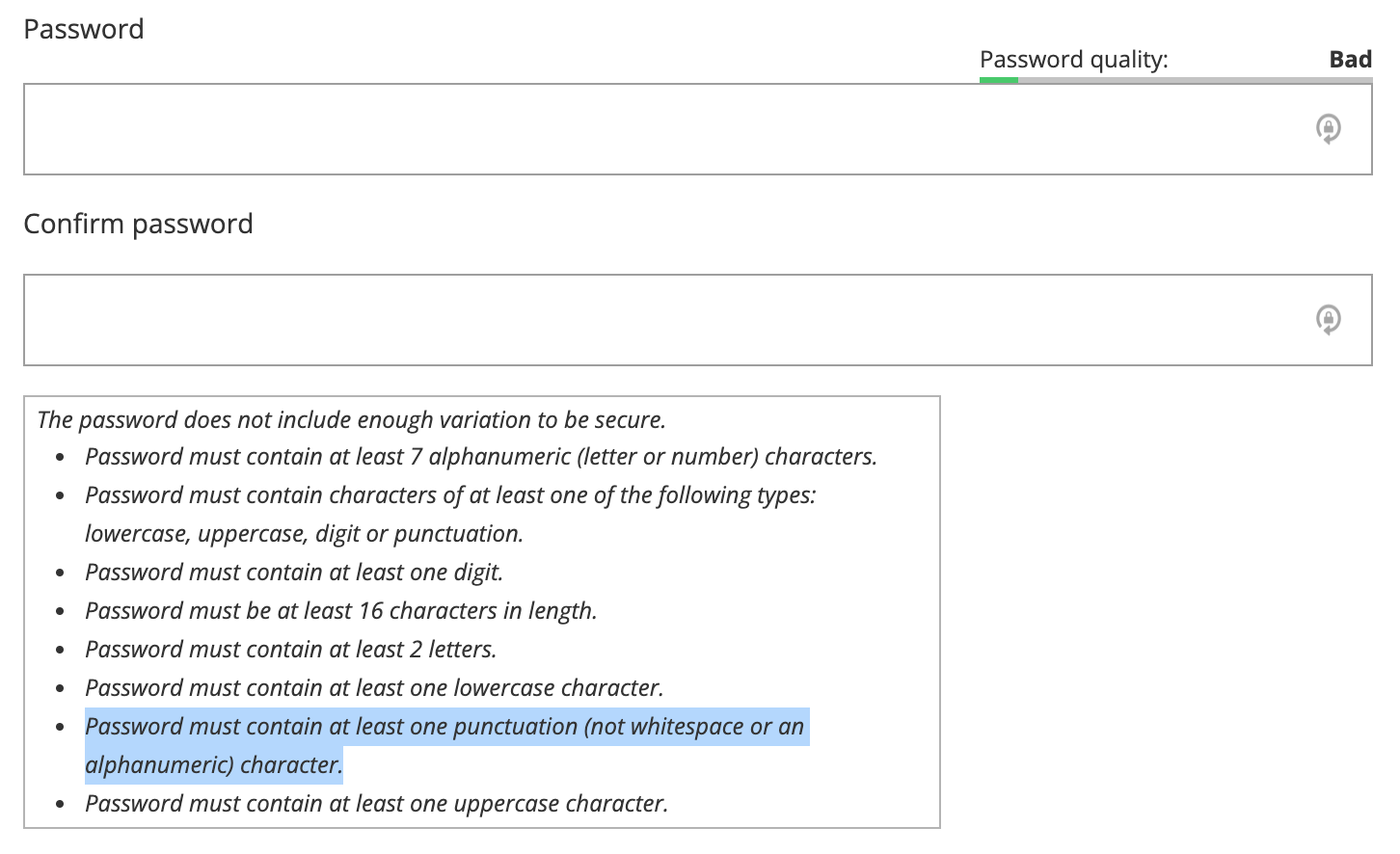 Please contact our Cause Support team if you require any additional information.