The donation activity tracker lets you follow the status of donations made to your organization in real time. To open the tracker, after logging into your cause profile, select Dashboard and then My Donation Activity.
There are three statuses you'll see on the graph along with the gross donation totals:
Current (Blue):

 Aggregating donations and corporate matches that have been accrued.

In Progress (Yellow):

 Donations that are being prepared for disbursement. This status change usually happens around the 20-22 day of the month.

Sent (Orange): 

Disbursed donations.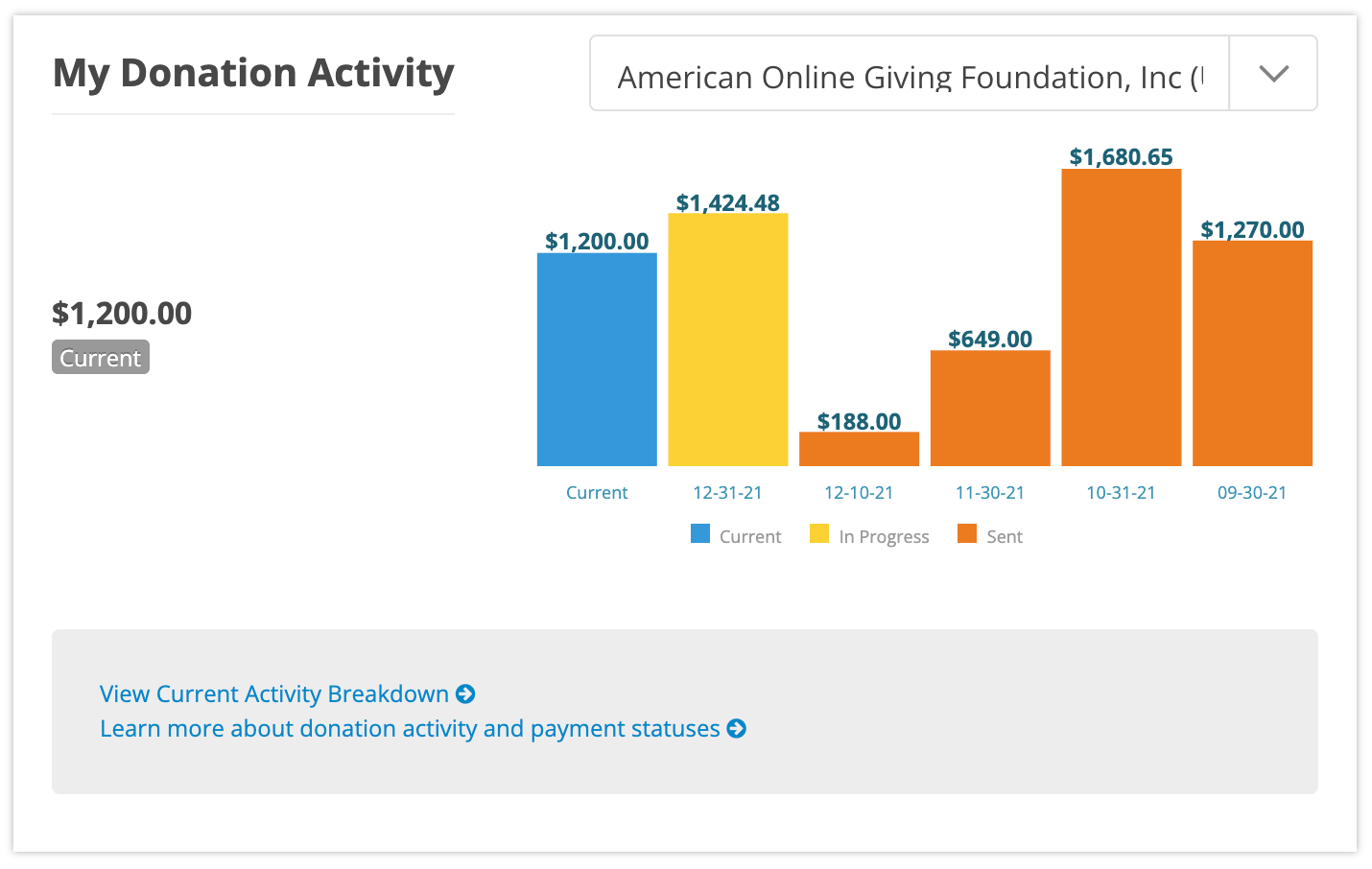 *This screenshot is an example of the Donation Activity graph.
Donation cycle example: 
Donations are made throughout the month of December and appear in Current. Around January 20-22, December donations switch to In Progress. Those funds are sent by the end of January. Note that donations accrued between Jan 1–20 will remain in Current and will be disbursed the following month.
FAQs
How can I view donor information?
Reports are uploaded to the Reports tab within 3 days following a disbursement. Donor information is not available prior to disbursement, as donations can be edited prior to disbursement. Learn more about where to find donor reports.
How long does it take for a donation to appear on my profile?
The time can vary depending on the donation method (credit card, PayPal, payroll deduction, rewards, or match request) and is subject to various processing and approval timelines. 
Are there any fees? 
Fees can vary from one client to the next. Learn more about what fees may be deducted from donations before disbursement.